In networking with business owners, I have heard so many heartbreaking stories about people struggling to keep their business alive while spending money on marketing that did not work. This has become my mission—to empower businesses to make their website their #1 employee, and to provide people with cost-effective, high-return marketing strategies.
We're here to help your business grow
It is hard managing a small business, especially in today's economic climate. The last thing you need is to pour a lot of money into a website that does not provide a return. We're here to make sure you get that return.
Call us today at 720-216-2549 to schedule your free, no-obligation consultation.
About the founder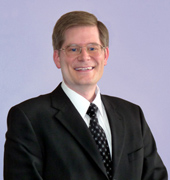 Steve Johnsen, MBA
Steve Johnsen, founder of Cloud Mountain Marketing and veteran business growth specialist, is known in the Denver business community as "The Website Income Strategist." He has been using the Internet since the early 1980s, and was building websites before most people had heard of the World Wide Web. Steve was optimizing web pages for search engines before Google became a business! The websites Steve has designed currently bring in millions of dollars in revenue per year. He now uses his experience to help other companies create success.
Steve is also a business leader who has helped numerous companies identify market opportunities, develop new growth strategies, and reengineer business processes to achieve solid profitability. He has held positions in operations and IT management across a variety of industries, including biotechnology, pharmaceuticals, education, and publishing. Before starting Cloud Mountain Marketing, Steve was promoted through the ranks of a Denver publishing company to become CEO. He was responsible for the company's turnaround, leading it into a phase of rapid revenue and profit growth.
Steve graduated with high honors from Brown University with a degree in mathematics, was the valedictorian of his MBA graduating class, and is a member of Beta Gamma Sigma through the UC Denver School of Business. He lives with his wife and four daughters in Centennial, CO. In his spare time, Steve enjoys hiking and rockhounding with his family, singing in and conducting choirs, and working with his church youth group. Steve can be contacted on this website through the Contact us page, or on any of the social media platforms below.
The ROI difference
Steve Johnsen believes no one should spend money on a website unless it pays you back by giving you a measurable return on your investment. Johnsen has spent the better part of his 30-year career building and turning around businesses of all sizes, and using cutting-edge advances in technology to do it. By maximizing the best in technology and the most superior business-building techniques, Johnsen has literally cracked the code, and has formulated his 5 Step Formula: a proven methodology that forms the foundation for every website Cloud Mountain Marketing builds or overhauls.
Steve, known in many business circles as a technology "genius," has become a sought-after speaker, instructor and author among business audiences, thanks to his deep insight into how to make a website actually do its job. And, while he enjoys sharing what he knows with professionals across myriad industries, Johnsen's passion still lies in implementing his formula to create websites that make money for businesses.