What your peers say about Cloud Mountain Marketing
"Steve is the Website Income Strategist. I don't know anyone else who is doing what he is doing. His track record is how to actually make money with your website, not just to get a #1 spot on Google."
– Gary Barnes
The Traction Coach

"When we first met Steve at Cloud Mountain Marketing, our website needed extensive updating and revision. He was able to capture our nonprofit awareness goals with expertise and innovative ideas. Steve will work tirelessly to help any company succeed. We are grateful for his insightful and strategic contribution toward our mission and vision."
– Stan Hardin
President,
Association of Peyronie's Disease Advocates
"Hiring Cloud Mountain Marketing to redo our website was the best investment I ever made. We were on page one of the Google search results in no time! In addition, Steve really helped us clarify our branding and marketing focus. I wholeheartedly recommend Cloud Mountain Marketing for web creation, marketing and related services. The work is timely, accurate, professional, and reasonably priced."
– Myrna Maier
President,
Trip'n Travel Services LLC
"I just want to thank Steve Johnsen for teaching us how to make your website your #1 employee. This was great information! I'm in that field myself, but Steve did a great job. I really appreciate all the valuable information on how to make your website something that provides a real return on your investment."
– Dru Shockley
Boost Meetup, Focus on the Vine & 2x4 Web
"Recently, we hired Cloud Mountain Marketing to create a website for us, and they did an amazing job. That website has now become our #1 employee. We used it at a trade show recently, and the response was amazing. Our new website from Cloud Mountain Marketing enabled us to now sell two major retailers. We are very happy with what Cloud Mountain has put together for us. I would absolutely recommend them to anyone."
– Nannette Powell
President,
Tweetie Pie Bags
"Prior to working with Cloud Mountain Marketing, I had paid another company for several years to do SEO and web design, and literally got zero phone calls or sales during that time period. Within six weeks of working with Cloud Mountain Marketing, I began to get phone calls from my website, and in the second year I got half a million dollars in new business that was directly attributable to the website."
– John Happel
H & H Builders (Award-winning Denver-area home builder)
"Steve knows the ins and outs of using the web as a tool for business. He keeps focused on business while unpacking the technology that can provide business with added value. His track record with SEO is impressive."
– Michael Briggs
Assistant Director,
Books with a Purpose
"Because gaining the right traffic is key to the success of a new website I'm planning, I asked Steve Johnsen to help with Search Engine Optimization. I was totally impressed. Not only is Steve easy and pleasant to work with, but he really knows his stuff! He was fast and extremely thorough. In just a few days, he sent me an incredibly comprehensive report that's proving to be both practical and really easy to use."
– Victoria Munro
Make-it-Fly, LLC
"Steve has taught me a lot about the importance of your website and what it's doing for you, which is to make your business money. The biggest factor in Steve's boot camp is that it can actually all be explained. I think all of us as small business owners have always wondered how it actually works, and what is SEO. Steve actually explains it and helps you build a website that is strategic and makes your business money."
– Tracy Dunagan
Founder,
Your Business Writing & Impact Communications
"I found Steve's presentation very helpful; well worth the time spent! I've come away with many ideas which I hope to put into practice in the future."
– Kurt Schlaefer
Centennial Leasing & Sales
"The service we have received from Cloud Mountain Marketing far surpasses any support we have received from anyone else. They are incredibly knowledgeable and reliable, and we would be totally lost without their help."
– Christian DeLaVega
Operations Manager,
Blair Labeling Inc.
"Steve has an orderly presentation and is so concise. He is focused on what your needs are, and then once he is going through his presentation, you realize so many things you had not even thought of. If anyone out there is looking for someone who knows what he is doing and can get the job done, with results, it is Steve from Cloud Mountain Marketing."
– Suzi Nelsen
Owner,
Countries And Crossroads
"I've been working with Steve for the past four months, and on a scale from 1 to 10, his integrity is a 12. His professionalism and dedication are at the same level also. If you want the best, most honest, highest integrity web guy in the whole country, you have to talk to Steve Johnsen."
– David Talon
Chief Strategy Officer & Partner,
iGrowth Strategies
"Boy, you hit a home run in your presentation today, Steve! What an excellent talk on How your website can be your #1 employee. I especially appreciated the way you included several members of the audience and their websites in your presentation. I was really impressed. What I want to know is, Do I really have to wait six weeks to come to your next boot camp?"
– Joe Sabah
Public speaking trainer,
JoeSabah.com
"One of the things that I like best about Steve and his company, Cloud Mountain Marketing, is that they're not just technology based. They are there to help you get the most from your website from a business perspective as well as a technology perspective."
– Robb Edwards
Global Referral Groups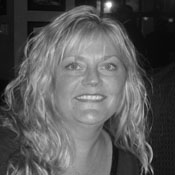 "In the past, I was a Project Manager leading software developers, so I thought I knew a little about web sites. However, I learned so much from Steve in one short hour – especially the fact that I don't need a website unless it generates more revenue than it cost! I now feel equipped to ask the right questions to find a good partner to help me develop my online strategy. It is clear that Steve is a brilliant man who has an in-depth experience with technology, but even more that he has great business acumen and is current with the ever-changing Internet platforms and what that means to your bottom line."
– Jennifer Drake
ENTJ Consulting
"Absolutely fantastic! Steve's Power Strategies Boot Camp challenged me to take a close look at the effectiveness of my website and provided substantive strategies for doing so."
– Jeff Van Kooten
Mazeway
"Steve is great at taking a very comprehensive subject like social media, SEO and website design, and being able to break it down into very digestible chunks. I've really enjoyed the boot camp that I attended today with Steve."
– Tom Crouser
CanYouLead.com
"Well worth it! Once I put everything Steve is teaching me into practice, my website will be fabulous!"
– Diana Hall
Keep Your Staff
"If you're looking for good, simple explanations about the basics of website design and development, and how to be found, you have to talk to Steve."
– Jack Jobe
JackJobe.com
"I really enjoyed Steve's class. One of the big concepts is just in the title of the class—Making your website your #1 employee—and the fact that the real measure of a website is, 'Is it making you money?' Not how colorful it is or if it won art awards, but, 'Are you making money with it?'. I think that's huge."
– Dick Hewitt

"I appreciate something that is presented in simple, clear-to-understand terms, and that's what I've gotten from Steve today."
– Marge Hidalgo
National Speakers Association
"I want to encourage each and every one of you to take Steve's Boot Camp. Steve is an eloquent speaker. I love his PowerPoints. I am a novice when it comes to technology, but I was able to connect (usually I don't)."
– Ruthanne Blair
Design Your Dream
"What you confirmed for me is that a business model applies to websites also. If you can't measure it, you can't improve it. Great job, Steve! I really learned a lot today. Thank you."
– Ron Meier
Your Life to Learn
"I have had the opportunity to be part of this boot camp. It is a hands-on program that offers a lot of information to consider and analyze. What I liked about it is that Steve provided the exact questions that you need to ask your web developer concerning coding, keywords, etc. He didn't just talk about it. He gave you questions that you can actually ask. He also gave you strategies, and illustrated all of those. This is a dynamic approach."
– Elizabeth Suarez
Avanza Business Group
"Steve Johnsen shared with us a wealth of information about technology, website management, and what will really help my business. I came away with some really good ideas. Thank you very much, Steve!"
– Mary MacDonald
Allstate Agency Owner,
Castle Rock, CO
Please give us your feedback! You can call us today at 720-216-2549, contact us on our website, or email inquiries@cloudmountainmarketing.com.