Note: After 4 years of running this program, we have found that we can serve our clients much better with one-on-one consulting and coaching, and the Web Success Club group program has been discontinued. Please check out
Web Success Club Gold
one-on-one coaching program, or
contact us
for more options.
The Web Success Club
The Web Success Club is for entrepreneurs, business owners and managers, marketing professionals, franchise owners, branch managers, and anyone else who wants to know how Internet marketing actually works to grow a business.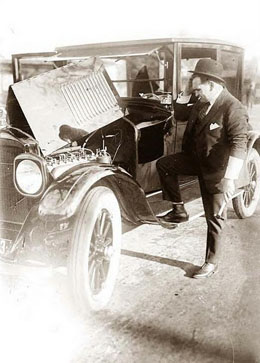 It's all about knowing where to tap!
Although we have a number of industry professionals (web developers, SEO, social media) who join us to improve their own craft, the focus of the Web Success Club is not on teaching you all the "geeky" stuff. Rather, it to give you the critical perspective and the support you need to be successful at growing your business online.
There is an old anecdote about a man named George whose car broke down while crossing the Outback. Fortunately, he managed to get ahold of a mechanic, who pulled up alongside with an old tow truck. The mechanic cranked the engine and listened under the hood. Finally, he tapped on the engine—once—with a small hammer, and the engine started beautifully.
The mechanic handed George a scribbled bill for $50.00. "What?" George said. "How do you come up with $50? You only tapped the engine once with your hammer."
Without saying anything, the mechanic took the bill and scribbled out a breakdown of his charges. "Tapping with a hammer: $1. Knowing where to tap: $49."
The web success club is for those who want to "know where to tap." Once you have this perspective, you can use online marketing techniques to grow any business!
Finally, help with your website!
Each time I speak to a group of business owners about websites, or social media, or a related topic, I always have people coming up to me looking for some type of website review. They are not yet ready to hire us to build a new website, or to create a social media campaign, but they do want someone to review what they already have and provide expert advice and recommendations.
The Web Success Club is the perfect forum to get personalized advice from a leading authority in the industry concerning your website, social media, search engine optimization, email marketing, and other aspects of Internet marketing — up to two times per month!
What do I get?
The Web Success Club is an incredible package which includes: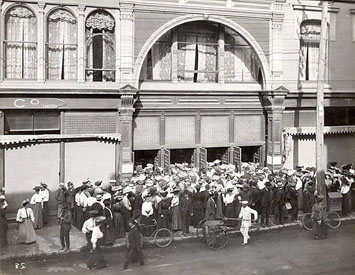 Have customers flocking to your door in no time!
Monthly teleseminars/webinars and group coaching calls—all recorded so you can listen again and again! (worth anywhere from $50 to $250 per month)
Discounts on live events—worth more than $1,400.00 per year!
"Ask the expert"—get your marketing questions answered by leading authorities in their field—personalized support for up to two questions per month! (this consulting alone is worth more than $1200 per year)
Special bonuses, gifts, and downloadables
Priority enrollment in live events—ahead of the general public
Membership in a dynamic community of entrepreneurs that are actually growing their business with technology (priceless!)
Your investment for the Web Success Club is only $57 per month!
---
The Web Success Gold Club
Members of the Web Success Gold Club get direct access to founder Steve Johnsen with two 45-minute coaching sessions each month. Coaching sessions are either by phone or Skype.
Your investment for the Web Success Gold Club is only $797 per month!